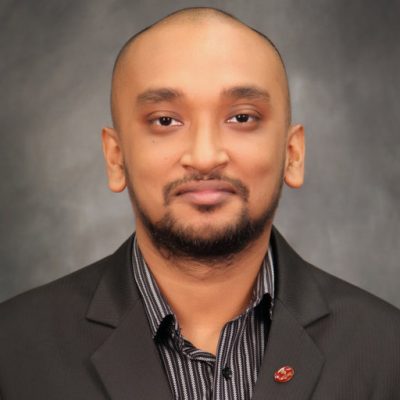 Sudipta Chowdhury is a third-year PhD candidate whose research combines civil and environmental engineering. 
Sudipta grew up in Bangladesh, where he attended Shahjalal University of Science and Technology to obtain his bachelors in industrial engineering. Not long after, he started at MSU. Following the completion of his Masters in 2018, he joined UConn to pursue his PhD. 
Between his time at MSU and UConn, Sudipta has participated in various research projects across several industries. These include—but are not limited to—Fedex, the Army Research Laboratory, the Construction Industry Institute, and Eversource. 
He explains, "I continue to implement these learnings in my current research," which examines restoration strategies for power grids. 
This idea explores the social impact on power outages resulting from natural and man-made disruptions. These restoration strategies aim to diminish community distress in the aftermath of disaster. 
Sudipta hopes to explore other critical infrastructure—such as water and chemical systems—and the effect of power outages on them. He explains, "we are not just dependent on power…we rely on so many different structures." 
Currently, Chowdhury is a member of John Lof, where he served as the Director of Public Relations. He finds it a great way for graduate students to "escape the confines of the lab" while connecting with "same-minded people."