As an initiative to showcase the many amazing and diverse leaders that exist in and out of the field of engineering and UConn, JLLA is taking nominations for people to be featured on our social media platforms and websites. You may nominate yourself or others HERE. If you would like to be featured or want to nominate someone, please fill out this form, which can also be found in our bio.
Check out some of the awesome leaders that we have the pleasure to introduce and share their stories below:
Cel Welch
---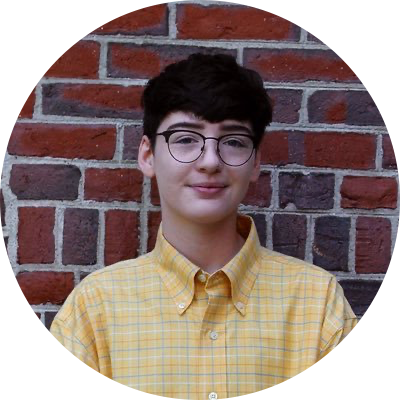 Meet Cel Welch! They are a PhD Student at Brown University doing research in Biomedical Engineering.
To them, leadership is about inspiring others to achieve things they never felt they could. Teaching others to internalize their capabilities is hugely important to them as it is something they've always personally struggled with. They believe "that leadership is fundamentally about motivating people to achieve their maximum potential. It's also about learning to accept criticism and improve yourself." Cel recently got very into accepting how little they know and have used this to be a better leader. They are constantly growing and learning how to be respectful while also pushing forward. In summary, they stated that "leadership is a process, and effective leadership extends far beyond simply bossing people around."
They said that "[r]epresentation in leadership positions is critically important because leaders are the people who inspire others. People look to leaders for guidance. If no leaders look like them or have similar background to them, people will feel that they cannot achieve success, that they don't know how to or simply don't know if it's possible."
They also said, "[s]tudents of color, LGBTQIA+ students, first generation students, immigrants and other groups have very challenging times in the [biomedical engineering] field still. We are moving towards progress and understanding the unique assets that a diverse group of biomedical engineers bring to the table. However, it's inaccurate to say that discrimination isn't lurking in the bushes in academic and industrial workplaces. I have personally faced much retaliation for being visibly LGBTQ+, and have observed racism, sexism, and more. I believe in the philosophy of continuous improvement and I think that as a community we are constantly moving towards a more equitable future. I am personally committed to overseeing this change during my lifetime."
You can follow them at /@citizenSTEM and /@QueerEngineers on Twitter. Additionally keep a look out on Wednesday to learn more about Cel!
Written by: Mikayla Moody
Posted on: March 1, 2021
Dr. Burçin Mutlu-Pakdil
---
Dr. Burçin Mutlu-Pakdil is a Turkish astrophysicist who has a galaxy named after her (how cool!). She is currently a NSF & KICP Fellow at the University of Chicago.
Learn more about her here: http://ow.ly/6fV450DuTM5
Dr. Raychelle Burks
---
Dr. Raychelle Burks is an Associate Professor of Chemistry at the American University. She is also a science communicator, and wrote a blog about how chemistry will help us survive the zombie apocalypse.
Learn more about her here: http://ow.ly/X6m050DuC5O
Dr. Minerva Cordero
---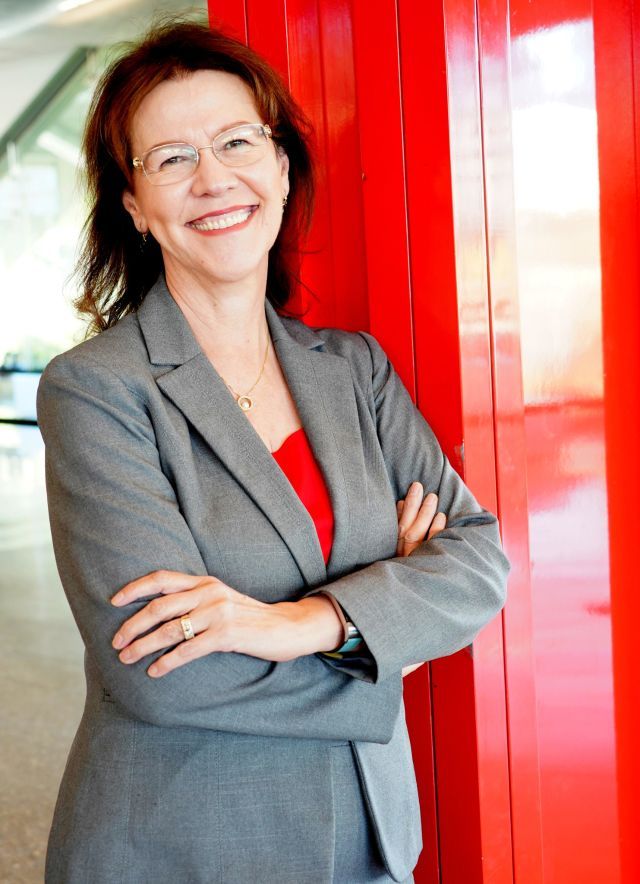 Dr. Minerva Cordero is a Puerto Rican mathematician who is a professor and associate dean of science at the University of Texas at Arlington.
Learn more about her here: http://ow.ly/XJRc50DuvCA
Bertha "Bertie" Parker Cody 
---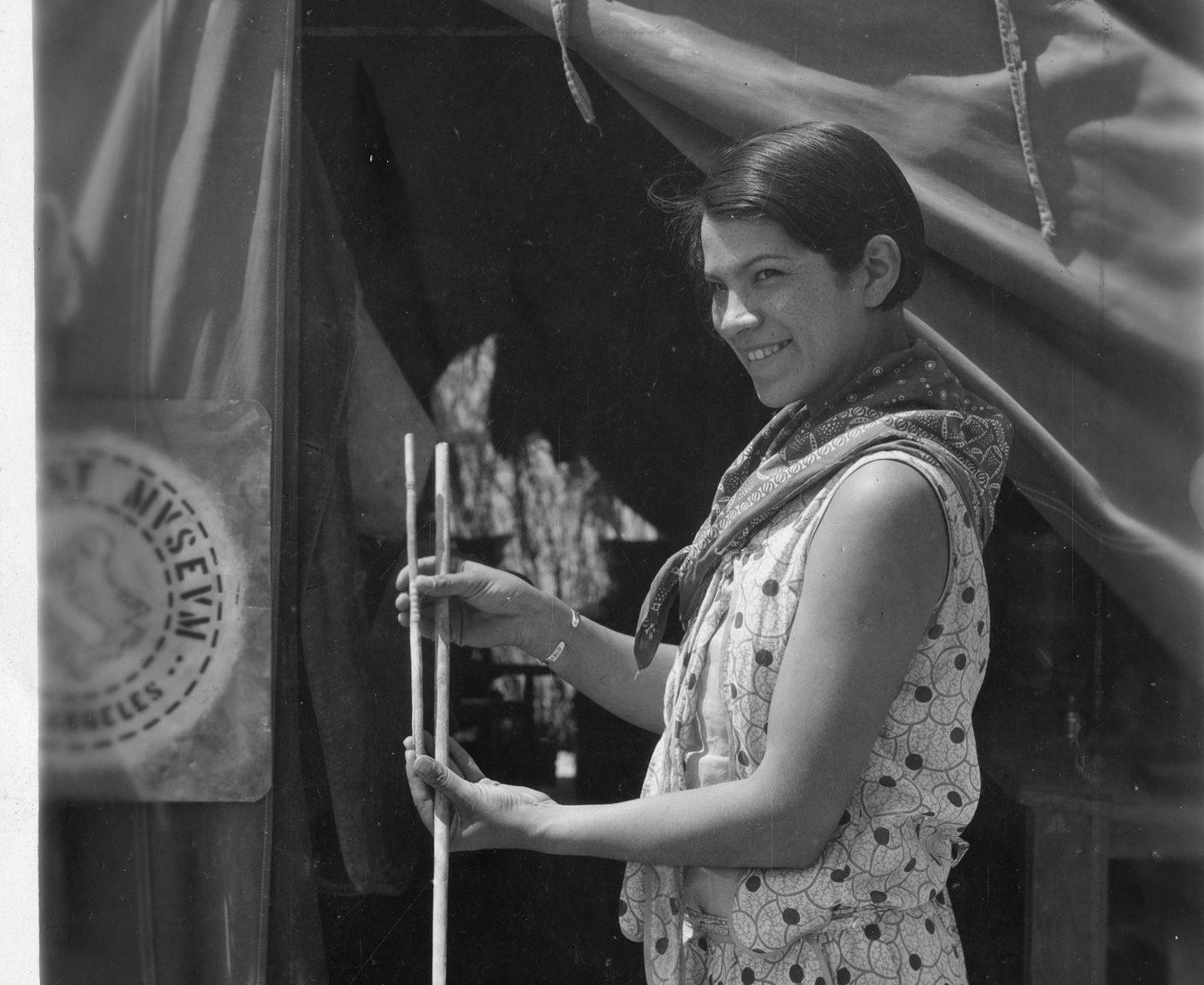 Bertha "Bertie" Parker Cody is the first female Native American archaeologist. Along with being an actress, she also helped discover the skull of a giant sloth.
Learn more about her here: http://ow.ly/m1GD50CE41N
Janaki Ammal
---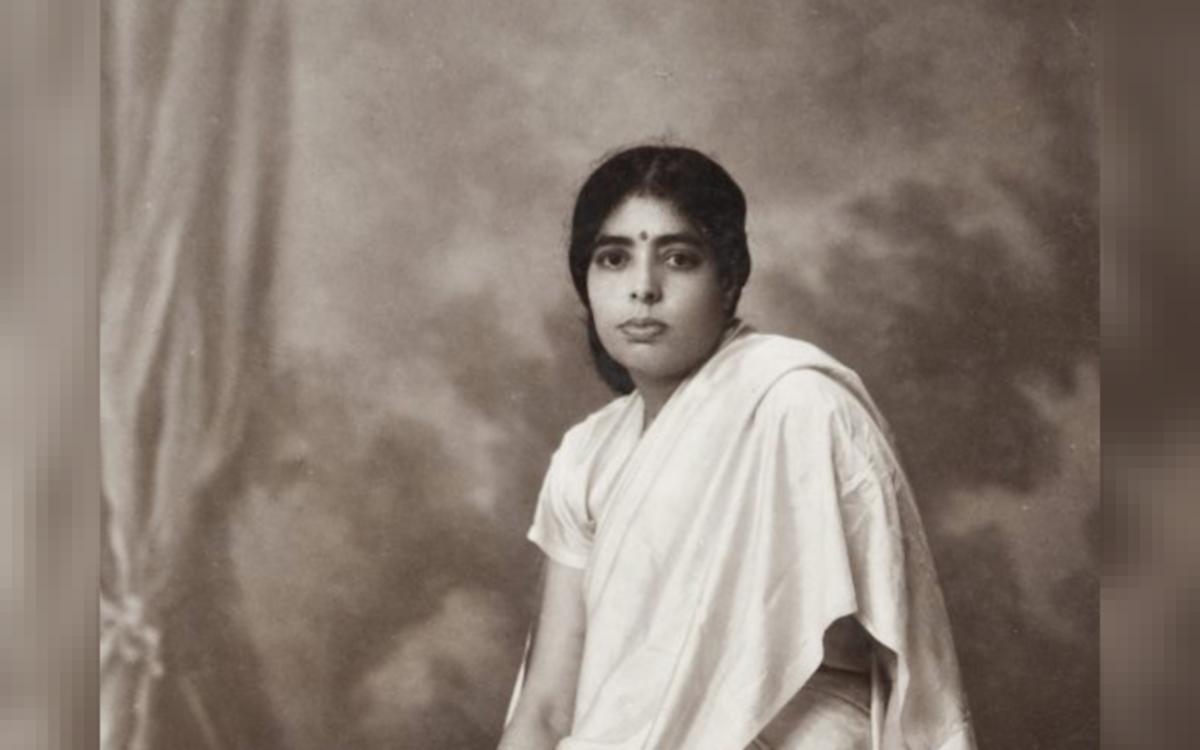 Janaki Ammal was the first Indian woman to get a PhD in botany. She is known for putting sweetness in India's sugarcane varieties as well as a huge advocate for the environment.
Learn more about her here: http://ow.ly/Q8H150CE3XC
Tu Youyou
---
Tu Youyou is a Chinese chemist who discovered one of the most-effective drugs for fighting malaria. She received a Nobel Peace Prize for Physiology or Medicine in 2015 for this discovery.
Learn more about her here: http://ow.ly/5jNp50CyKYh
Dr. Shirley Ann Jackson 
---
Dr. Shirley Ann Jackson, a physicist and current president of Rensselaer Polytechnic Institute, was the first Black woman to get a PhD at MIT. She previously worked at Bell Laboratories and the Fermi National Accelerator Laboratory.
Learn more about her here: http://ow.ly/LKj150Cmb7D
Dr. Alexa Canady
---
She was the first Black woman in the US to become a neurosurgeon. She was the chief of neurosurgery at the Children's Hospital of Michigan from 1987 until her retirement in June 2001.
Learn more about her here!: http://ow.ly/awBJ50Bw23p
Hadiyah-Nicole Green
---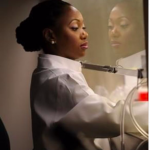 Dr. Hadiyah-Nicole Green is a physics professor at Tuskegee University. She is the 76th Black woman to receive a PhD in physics. She recently received a $1 million grant to study how lasers can be used to treat cancer.
Learn more about her here: http://ow.ly/g0Tr50Be0VF 
Written by: Mikayla Moody
Posted on: September 14, 2020
Dr. Ainissa Ramirez
---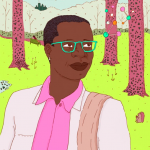 Dr. Ainissa Ramirez is a materials scientist, author, and science communicator. Previously a professor at Yale, now she communicates STEM topics through TED talks, podcasts, and writing.
Learn more about her here: http://ow.ly/sshm50BdTel
Written by: Mikayla Moody
Posted on: September 7, 2020
Mary G. Ross
---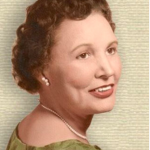 Mary G. Ross was the first Native American woman engineer. She was originally a mathematician, but then she was hired as an aeronautical engineer for Lookheed Airforce. She helped create plans for missions to visit various planets, even those outside our solar system.
To learn more about her, please go here: https://alltogether.swe.org/2018/08/remembering-mary-g-ross-first-american-indian-woman-engineer/
Written by: Mikayla Moody
Posted on: August 31, 2020
Taylor Griggs
---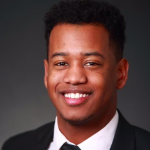 Taylor Griggs is a Sales and Project Management of Mechanical Systems with MacDonald - Miller Facility Solutions, where he employs his nuclear engineering background.
The daily problem solving intricacies within Grigg's position appeal to him, and allow him to assert himself as a leader. His job also requires patience during the longer engineering process.
The term "leadership" varies in definition from person to person. Griggs says leadership means "setting an example for others to emulate while pointing your team in a positive direction."
Diversity and inclusion are an absolute must in leadership positions, according to Griggs. It allows for eclectic areas of input. Check out how JLLA creates holistic leaders: https://jlla.engr.uconn.edu/past-events/ 
Written by: Allison O'Donnell
Posted on: August 24, 2020
Yadano Kumbi
---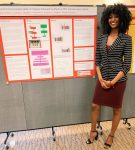 Yadano Kumbi is a Bio-Resource Researcher based in Washington, where she is responsible for finding the right talent for research positions, advising the managers what type of skill set align with their needs. 
In Kumbi's experience, leadership is when you "lead by example- get your hands a little dirty with the team". She also believes it means "putting the right people in at the right time... [and] trusting yourself and others around you to get the work done."
While being able to help and make a difference in people's lives, Kumbi says that she wishes the engineering industry was more diverse and inclusive.
"I believe representation matters in all positions especially leadership positions because when leadership is accompanied with diversity and inclusion then it thrives. It's important people who work under that leadership feel welcomed, respected, and protected."
Reflecting on the JLLA's dedication to representing all engineers and facilitating a diverse curriculum, Kumbi said It seems engaging, welcoming and led through practice. 
Written by: Allison O'Donnell
Posted on: August 17, 2020
Dr. Ellen Ochoa
---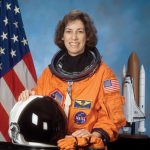 Dr. Ellen Ochoa is a physicist and electrical engineer. She was the first Hispanic woman to travel to space. She has also received NASA's highest award--the Distinguish Service Medal.
Learn more about her here!: http://ow.ly/wdl950AKMOA
Written by: Allison O'Donnell
Posted on: August 10, 2020
Satya Nadella
---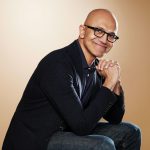 Satya Nadella is Indian-American and the current CEO of Microsoft. He is an electrical engineer and computer scientist with a business background. Before becoming a CEO, he worked in Microsoft's cloud and enterprise group, helping build the company's cloud platform.
Written by: Mikayla Moody
Posted on: August 3, 2020
Farida Bedwei 
---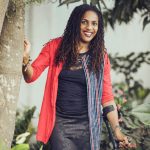 Farida Bedwei is a software engineer, and is the co-founder of a financial tech company in Ghana called Logiciel. Additionally, she created the world's first superhero with cerebral palsy.
Learn more about her here!: http://ow.ly/w7uo50AHJld
Written by: Mikayla Moody
Posted on: July 27, 2020
Genesis Quiles-Galarza
---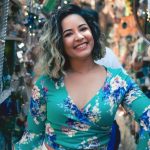 To chemical engineer Genesis Quiles-Galarza, leadership is not just one, particularly outspoken person with certain traits that we look up to to guide us to our goals. Rather, leadership is a collective effort. "Everyone has their own unique set of skills and talents that they bring to the table, and whenever someone leads in using their skills to further a collective goal - that is leadership".
Quiles-Galarz attributes her inspiration to a science teacher- who instilled confidence within her. She says teachers fill a vital leadership role by leading students on "a quest to become inspired to learn about something and to continue to learn beyond the teachers' influence until the student becomes a leader".
It is her belief that leadership is even more effective when students can look up to a teacher who looks like them. This same idea can be extended to leaders in any realm - will they inspire others to pursue a common goal? Will they interact with people directly and engage them? Are the leaders from a diverse set of backgrounds to provide new perspective and inspire different types of people to do the same work?
"Often I am saddened when I look around the rooms I'm in and I'm the only Latina. Nine times out of ten, I'm the only woman. I wish science and engineering was made more accessible for people who look like me, as well as other groups traditionally left out of the science and engineering fields. Unfortunately, there is a lot of gatekeeping that happens in academia and science in order to keep underrepresented groups out of STEM, starting at a very young age. One of my career goals is to address this problem, through direct action at a policy level, leadership, and science communication."
Written by: Allison O'Donnell
Posted on: July 20, 2020
---