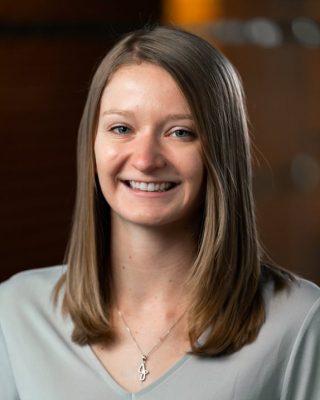 By: Allison O'Donnell, Written Communications Specialist, UConn School of Engineering
Julia Czarnecki is a third-year Ph.D. student in Environmental Engineering, and received a  bachelor's degree in Environmental Science from Marist College: "Transitioning into engineering was a bit of a change," said Czarnecki. "I like the more system-based, quantitative approach." 
Czarnecki's passion for the environment translates into how she spends her free time. She enjoys gardening and photographing nature. In her undergraduate years, she rowed the Hudson River for sport.
Her current research keeps her in touch with water resources, as it relates to alternate water sources for greenhouse agriculture and plant uptake of contaminants.  
JLLA has helped Czarnecki reign in her passion and tailor it towards being an active and effective leader. 
"I had a general idea about aspects of my leadership, but bringing that together and figuring out the leader I want to be was what I hoped to get out of JLLA," said Czarnecki. "I definitely think I have a better idea now."
She says that JLLA members have the ability to make it into whatever they want or need it to be. Different members have different leadership styles and different strengths, which is why it is so important that the program can accommodate this diversity. 
"I see the results [of JLLA] showing themselves immediately because you have to learn your strengths and weaknesses," said Czarnecki. "I hold roles as a researcher and club president that I exercise my skills."
As president of the Student Association of Graduate Engineers (SAGE), Czarnecki values the skills-based focus of JLLA. She says that there is a fundamental difference between the two programs.  
"John Lof has a set curriculum that works on individual leadership styles, where SAGE is more social, generic resources provided by the university… John Lof teaches us how to maintain connections with people and develop professional personas."
Czarnecki says she joined JLLA because she wanted to supplement her educational progress with professional advancements. She wanted to have an outlet to work on herself to better prepare herself for when she graduates. 
"From high school to college, involvement is so important. But the transition from graduate school to the real world doesn't develop students in a holistic way, which is what sets [JLLA] apart." 
Looking into the future, Czarnecki is interested in performing agricultural research for the government. Although, she likes keeping her options open and is always willing to adapt to change.