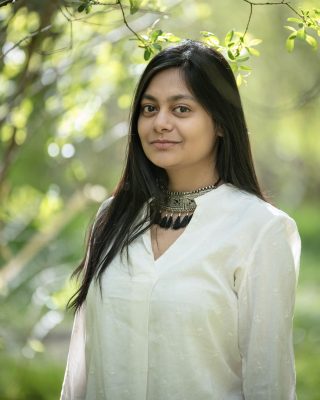 Ayana Ghosh is a postdoctoral research associate at the Oak Ridge National Laboratory. While she obtained her PhD this past summer, she continues to apply machine learning (ML) techniques to various materials science challenges in her research. 
During her PhD, Ghosh constructed traditional ML algorithm-based models in order to better understand the crystallization propensity of molecules as well as the electronic and magnetic properties of functional materials, which have direct usage in several pharmaceutical and technological applications. 
At the moment, Ghosh is engaged in developing ML frameworks with applications in automated experiments. This research attempts to bridge theory and computational data with real-life experimental data.  
She hopes to better understand the nuances of experimental research as combined with the particulars of theoretical and simulated data. The implications of this are large and could change our traditional perception of the sciences. 
As an international student (Ghosh grew up in West Bengal), she was considered ineligible for the bulk of fellowships provided, regardless of qualification or skill. Despite these obstacles, she received the John Tanaka Graduate Fellowship from Phi Kappa Phi for academic excellence and community engagement. While it is awarded irrespective of discipline, this scholarship is quantifiably exceptional in itself. 
Aside from several conference presentation and poster awards, Ghosh was also the proud recipient of the Brian D. Proffer Student Excellence Award, the Student Involvement and Leadership (SIL) Emerging, and other Volunteer-Service awards during her undergraduate career at The University of Michigan-Flint. 
In joining John Lof, Ghosh has had the opportunity to interact with people from diverse backgrounds as well as learn leadership and mentoring skills significant to any line of work. She finds that the JLLA leadership program has enhanced skills which "enable one to become significant within their field." 
---