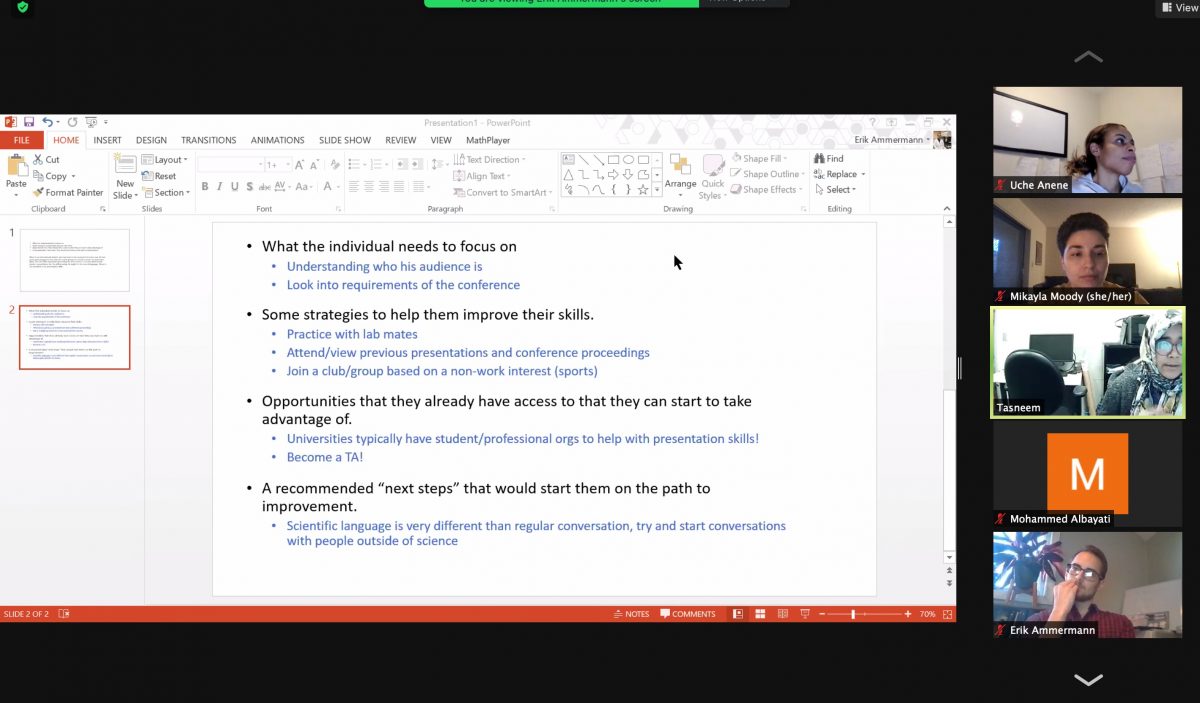 JLLA member Albert Tulli hosted and planned the most recent of workshops, "Identifying Opportunities," which took place virtually on Friday, March 5th. 
The focus of the seminar was to translate realistic problems into possibilities. In preparation, the members were advised to get more involved in volunteer work and to take greater initiative during networking opportunities. 
This guided a greater discussion of "sharing successes." In this portion of the workshop, students were advised to share their accomplishments — even the little ones — as much as possible. In sharing our successes with friends and family, we develop positive affirmations for our good work. 
This idea was translated into online profiles and resume-building. Sharing on these platforms can open the door to greater possibility. As Erik Ammermann pointed out, "most potential employers search for a niche set of skills and experiences, so you'll never know if you have what they're looking for until you start sharing." 
Tulli also advised that each member should "make themselves comfortable with being uncomfortable." While this advice means something different to each individual, it's important in itself. He continued, "we all need to be clear and honest with ourselves about what we want…if we hold ourselves accountable, we can start to learn from our mistakes, and become better for it." 
This advice culminated into the later portion of the workshop, where the students were given case studies to solve. Members were divided into breakout rooms and given time to identify the case-specific challenge proposed, in order to then develop strategies and solutions. 
In the final minutes of the meeting, Tulli stressed the idea that, "once we self-evaluate, we can determine and engage opportunities that benefit ourselves." 
---