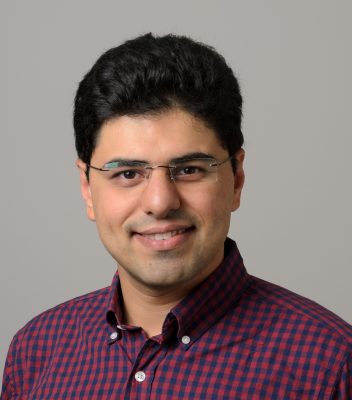 Armin Rad received his Ph.D. in Biomedical Engineering from the University of Connecticut this past December and is now enrolled in UConn'sMaster of Engineering in Global Entrepreneurshipprogram.
As a former executive board member for the first cohort, Rad said that helping develop the program showed him that "there are no similar academies within the university". Rad says he was excited by the notion of JLLA's program when it was founded in 2018, because the curriculum is so unique and accounts for that gap within the engineering education.
Experience is the only practical application to build these skills and become a confident leader. JLLA's workshops on leadership philosophy and conflict resolution translate into his role as co-founder and CEO of Encapsulate LLC.
"I take my role [as CEO and co-founder] very seriously and am dedicated to advancing my skills for the betterment of my company," said Rad. "Even though I was trained in Engineering for about 10 years, I never was exposed to the leadership aspect of engineering that is necessary for the industry."
Now that Rad has a solid foundation of leadership skills, he says he would like to continue working on Encapsulate. Eventually, he would also like to work in academia to give back to knowledge he has acquired.