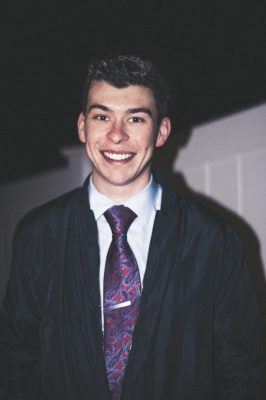 Michael Reisert is a fourth-year PhD student conducting materials research with an emphasis in electrochemistry and energy systems. He is the VP of John Lof, where he organizes general body and e-board meetings, oversees Mind Garden, and assists with executive responsibilities. 
Currently, his research examines solid oxide electrochemical systems as a means of advancing energy storage, energy conversion and fuel utilization. His focus on dual atmosphere corrosion of stainless steel interconnects assesses the anomalous oxidation of iron and degradation of metallic components in fuel cell systems. Through experimentation, computational studies and simulation analysis, Reisert's investigation of dual atmosphere corrosion allows us to better understand the role of hydrogen in material degradation within these systems. 
Going forward, Reisert hopes to partition his love of research into an industry-based position. He loves working with clean energy and believes that the hydrogen economy is a viable route for future transitions from fossil fuels. 
As a second-year member of John Lof, Reisert stresses the importance of collaboration as an engineer student: "It's very lacking in the whole curriculum…working with others, and the ability to develop more advanced leadership skills." 
In particular, the Academy has improved his ability of articulation, which is one of the more significant—yet neglected—aspects of the field. Reisert maintains that this ability makes the information more accessible to everyone, not just engineers. He says, "I want more people to understand what I'm trying to do, and why I'm trying to do it."   
---