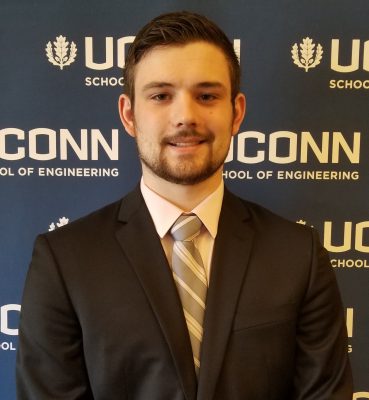 Albert Tulli IV is a Graduate Student in Chemical and Biomolecular Engineering at the University of Connecticut. 
As a third year doctoral candidate, Tulli's research investigates 3D cell cultures in liquid crystalline polymeric materials. 
He works with liquid crystalline polymers (LCPs), a material commercially used in electrical displays, for the benefit of controlling the orientational alignment on a molecular level. 
Tulli is looking to apply this technology to tissue engineering and 3D cell culture as a whole. He utilizes extracellular matrix (ECM), along with the LCPs, to synthetically replicate certain environmental factors. Through these changes, he can determine how cells behave in different conditions.
Before that, Tulli interned for Pfizer, where he worked on small molecule formulation development and drug product design. His project has unique potential in pediatric applications as well as older patient ranges. 
Going forward, he plans to remain in the field of pharmaceuticals, but hopes to shift his focus to biological systems. His preference is to work with biologics and potentially keep a focus on three-dimensional culture or tissue engineering
As John Lof Leadership Academy's current President, Tulli organizes weekly E-board meetings, as well as events and workshops held throughout the semester. He supervises members of the E-board and maintains correspondence with outside speakers, organizations and faculty.