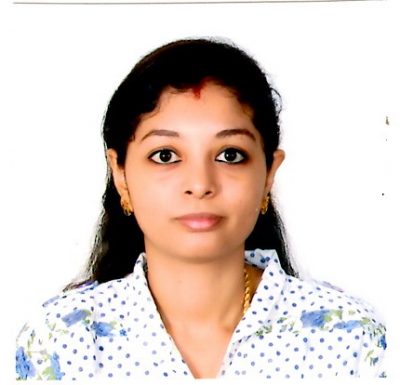 Ashmi Durairaj is a Ph.D. candidate in the department of Biomedical Engineering. She obtained her Master's in Healthcare Administration from Anna University India and was awarded a university First Holder honor.
Since childhood, Durairaj has been fascinated by the growth of technology and medicine. When it comes to the field of Biomedical Engineering, she strongly believes that the skills and knowledge gained will help her to develop solutions for ongoing global health issues. 
Durairaj has interned at CURA Healthcare, Cosmos Medical Systems, Madras Medical Mission (MMM Hospital), Apollo Hospitals and Universal Medical Instruments (UNI-EM). These opportunities enhanced her comprehensive servicing, assembling and troubleshooting skills on various medical devices and surgical robots. 
As a Ph.D. candidate, Durairaj completed a research study on biomaterials utilized in the production of prosthesis. 3D printing technology allowed her to develop a prosthetic for women post-mastectomy. 
Durairaj is planning to continue her work in the biomedical industry as a Research and Development Engineer. Outside of school she enjoys playing musical instruments, and can speak five languages: Tamil, Telugu, Kannada, Malayalam and English.