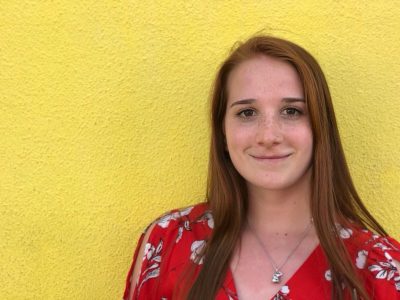 Allison Surian is a second-year Biomedical Engineering Masters Candidate specializing in nanomedicine. 
She obtained her Bachelors in Biology and Chemistry at Roger Williams University, while minoring in Mathematics. At that time, she worked in the Aquatic Diagnostic Lab, where she developed a new assay for detecting a parasite in oysters. 
Surian also has experience as a vet technician at the New England Equine Practice, where she was surprised to learn how vast the discrepancies are between medicine involvement in humans and animals. She hopes to someday work within veterinary pharmaceuticals to combat this. 
Surian's current research aims to treat diseases like cancer and osteoarthritis through a specialized form of gene delivery. She is working to develop a vehicle which would efficiently deliver drugs to tissues with little vasculature. 
This vehicle should penetrate spheroids of cancer cells, delivering chemotherapeutic drugs directly to cancerous tissue. In this way, healthy cells would remain virtually unaffected, mitigating the harsh side effects of cancer treatment. 
In other words, the broad range of Surian's research involves gene delivery within hard-to-reach tissue. We call the vehicle behind it all "Janus Base Nanotubes." 
As Public Relations Director on John Lof's E-board, Surian has had the opportunity to connect with many different people from a diverse set of backgrounds. 
She recently chaired the Teamwork workshop, where she led all "different types of people, with different schedules and priorities." When reflecting on this, she remarked, "it was so exciting to see it come to fruition."
---